Mobile Catering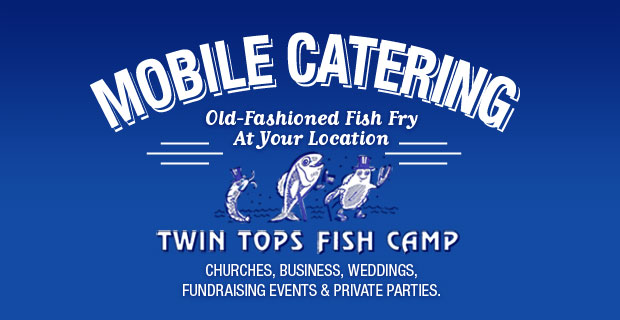 Twin Tops offers catering with our mobile fish fry. Have an old-fashioned fish fry at your church, wedding, business or location of your choice!
Churches. Private Parties. Business. Weddings. Fundraising Events.
For fastest response call 704-825-2490 or 704-825-3604 for more information and availability.
Or complete the email form below and we'll get back to you as soon as possible.
Email is not intended for placing Carry Out Orders. Please call to place ALL Carry Out Orders.